WordPress started in 2003 with a single bit of code to enhance the typography of everyday writing and with fewer users than you can count on your fingers and toes. Since then it has grown to be the largest self-hosted blogging tool in the world, used on millions of sites and seen by tens of millions of people every day.
Auto WordPress
Get your WordPress site up and running in moments, and let us keep the core up to date for you. Our automated systems monitor and update your core installation whenever a new release becomes available.
We also employ advanced firewalls and malware protection to help protect your website.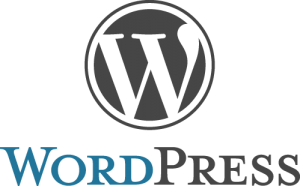 Flexible Plans
We realize sometimes traffic requirements can grow unexpectedly. So our disk space and bandwidth levels are soft limits. Once you exceed or get close to your allotted monthly bandwidth, we will contact you to discuss your options.
Affordable WordPress Hosting
For a limited time, get 4,000MB of space and 100GB of bandwidth for 10 domains, plus 30 email accounts at only $7.50CAD monthly!
Order Now
Many hosts have decided to limit 'visitors' instead of using bandwidth limitations. While it might be more straight forward to understand visitor is, its also up to interpretation what that means in the digital world. With our WordPress Hosting, NoWhere Hosting doesn't limit or bill by the number of visitors. We bill by bandwidth. An example of the number of potential visitors: If we assume that an average visitor visits 2 pages on a site, and each of those pages is 50KB in size, then each visitor could use 100KB of bandwidth. If you package includes 100GB of bandwidth, that would mean your site could easily handle 1,000,000+ visitors.
Optional Managed Services
Optionally, we can manage all the technicalities of your WordPress website from the ground up. We can monitor plug-ins, content, themes, and even SEO. Contact us for a quote based on your requirements.